Let's be honest, you didn't go into business to learn to become a bookkeeper and submit VAT returns.
However, we did.
So why not let us use our expertise to take care of your time-consuming bookkeeping and VAT Returns, leaving you with more time to spend on improving your business, and giving you your evenings and weekends back to spend with family and friends?
Perhaps you have an existing employee carrying out the bookkeeping. While that person might be qualified, they might only be spending some of their time bookkeeping and the remainder on other tasks, because the bookkeeping requirement is not a full time job. In that situation, money is being wasted, as a qualified employee is carrying out administrative duties that would usually be done by someone on a lower pay rate.
On the other hand, an administrator might be carrying out your bookkeeping when they might not be qualified to do so. Although they're paid less, this may prove a false economy if problems arise later because the job hasn't been done properly.
In any of these cases, our bureau service can help. We charge a fixed fee based on the number of transactions for bookkeeping, and because we're focused on your bookkeeping alone, you only pay for the work that is being done. As a result, you can potentially make savings on salaries and National Insurance, or improve your business's efficiency by allowing your employee to focus on the tasks they are qualified to do.
You are left safe in the knowledge that a team of qualified and dedicated bookkeepers and accountants are now looking after your business's bookkeeping.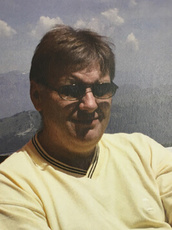 "It's taken a weight off my mind and freed up valuable client contact time"
Summary of Benefits
Free up your own time, or reduce fixed overheads with outsourcing.
Ensure that qualified professionals are taking care of your business' bookkeeping.
For further advice on Bookkeeping & VAT and how Anthony Russel may be able to assist, please call Tony or Wayne on 01376 550295 or via our contact form.
CONTACT US TODAY