Every year, we undertake a Business Structure Healthcheck for all of our unincorporated clients. This ensures that our clients are using the most efficient structure for their business, both in terms of taxation and commercial considerations.
Advice... understanding the issues
A jaron-free explanation of the advantages and disadvantages of incorporation, to ensure that trading via a limited company is right for you.
Taxation Planning... minimising your taxation
An overview of tax planning, to ensure that you're aware of the most tax efficient means of withdrawing money from your company.
Company Format... compliance with statutory rules
Name Check.
Provision of your original Certificate of Incorporation.
Three bound copies of your Memorandum and Articles of Association.
All Companies House forms commonly required when starting to trade.
Taxation Compliance… reducing your worry
Completion of all tax forms, including dealing with VAT registration.
Setting up a PAYE scheme.
Capital Gains Taxation Planning… planning for the future
A detailed review of the current capital gains position, to ensure that you undertake the most tax efficient incorporation route possible. This will minimise the impact of capital gains tax and stamp duty.
General Business Advice… getting it right first time
Review of your required accounting records, to ensure you comply with HM Revenue & Customs' requirements.
Reviews of the required statutory records, to ensure you comply with the Companies Act 2006.
Requirement with regard to notepaper, invoices and nameplates.
Who do you need to inform that you are a limited company?
Succession Planning… helping you retire
Advice regarding the advantages of a company pension scheme.
We also arrange an hour with an expert in the field of company pension schemes, completely free of charge.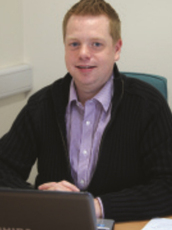 "Anthony Russel's advice helped me to expand my business with less risk and greater tax savings."
Summary of Benefits
Substantial annual tax savings
Limited liability
You are perceived to be a much larger entity
For further advice on Incorporation and how Anthony Russel may be able to assist, please call Tony or Wayne on 01376 550295 or via our contact form.
CONTACT US TODAY